About the research topic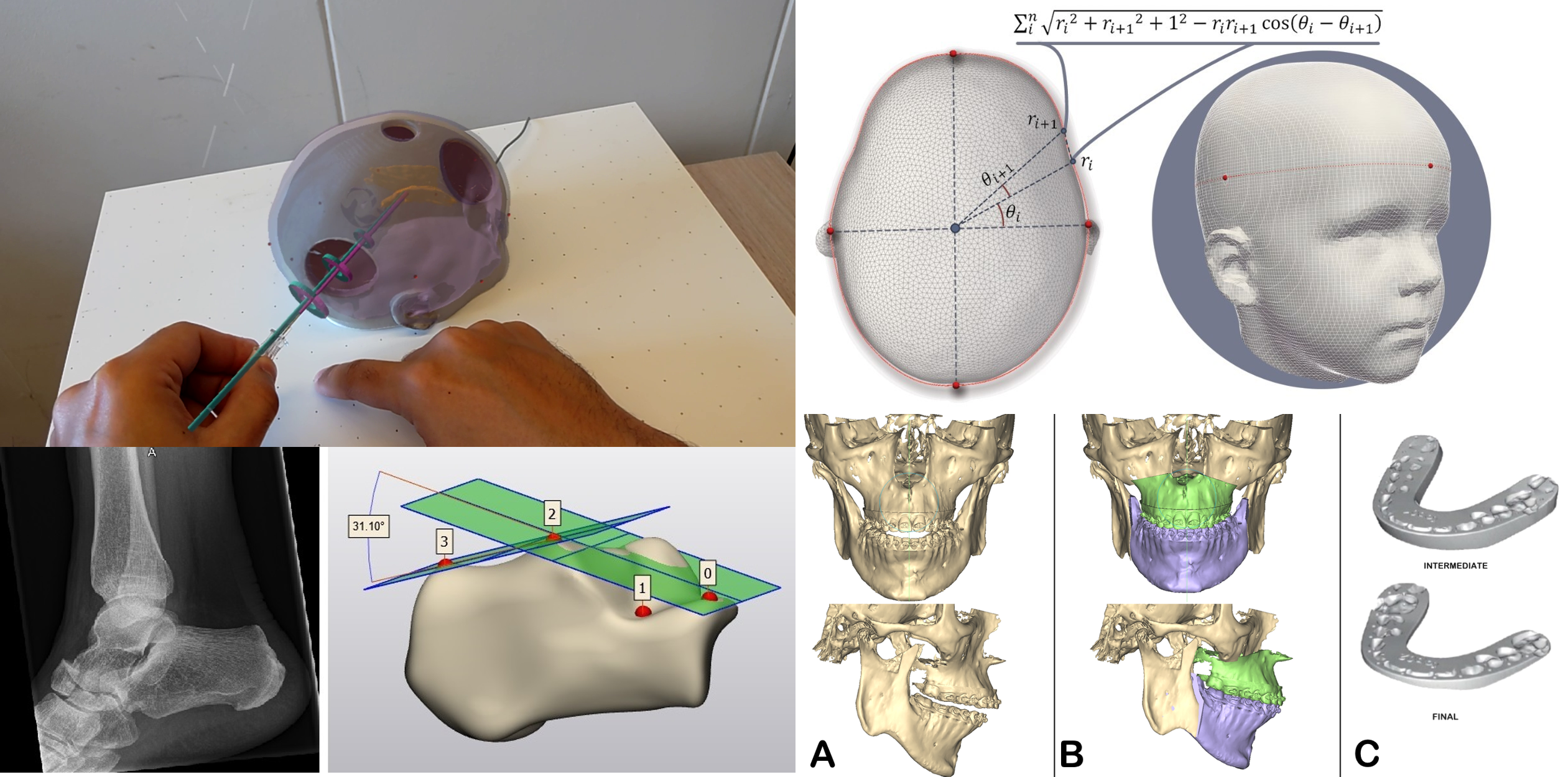 In the field of surgery remarkable progress has been made in recent years, with technologies such as virtual surgical planning, 3D-printed patient-specific models and instruments, Augmented Reality and Virtual Reality (or Extended Reality) being used more and more. These technologies have shown tremendous potential in improving pathology analysis, preoperative surgical planning, intraoperative navigation, and postoperative assessment. By harnessing the power of these technologies, surgeons can achieve greater precision, improve patient outcomes, and optimize surgical procedures. This has also created opportunities to provide patient-specific care to patients with complex pathology where treatment would not be possible without these 3D techniques.
The 3D Lab aims at brining innovative solutions to improve surgical interventions and outcomes by investigating and validating different 3D imaging and modelling techniques, with a focus on improving the following surgical activities: preoperative planning, intraoperative navigation, and postoperative outcome assessment and prediction analysis.
In preoperative planning, the focus is to develop and validate tools such as surgical guides and virtual 3D plans to understand the target anatomy and better plan the surgical procedure. This work is done in collaboration with different surgical departments at Erasmus MC, mainly the Cranio-maxillofacial (CMF), Trauma and Orthopedic surgery departments.
In intraoperative navigation, we look at a novel technology that is eXtended Reality (XR) to augment the surgeon's view with additional information and overlay the surgical plan directly within the operative filed of the surgeon. The developed XR navigation frameworks are validated for different surgical applications and in close collaboration with surgeons from different surgical departments at Erasmus MC.
In 3D postoperative assessment and prediction analysis, we investigate novel morphological assessment tools for 3D analysis of target anatomies, such as craniofacial and bone shape analysis. The goal is to improve and automate diagnosis and surgical outcome assessment of the surgical procedures.
Related projects